Official ODIN server is Online!
If you have any issues, reports send us message on FB:
https://www.facebook.com/ProjectKOMYKO2/
Rank 1

Posts: 2
Joined: Fri Nov 09, 2018 12:54 am
Contact:
Enjoy!!! trailer SleepWalker - "WRECKAGE". coming soon mix type vol.2
https://youtu.be/K5NL8-8NgEs
---
Admin

Posts: 103
Joined: Tue Dec 19, 2017 12:11 pm
Location: Poland
Contact:
Woooooow, Nice!
Best music & effects of all videos people shared!
I can't wait for vol.2
Skype: adam5323
Instagram: @adamsiankowski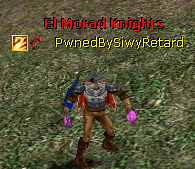 ---
---
Users browsing this forum: No registered users and 2 guests