New server ADONIS Beta 17.07 Official 24.07 !!!

If you have any issues, reports send us message on FB:
https://www.facebook.com/ProjectKOMYKO2/
Moderator: Moderators
https://www.youtube.com/watch?v=377XH54hXDwhttps://www.youtube.com/watch?v=IPUTWm3mywI



WE ARE COMING BACK!



In the Symbolic clan coming again with Meele.

Julien

All features in one.

William

Only explanation, love patter.

Zamping

Small but very effective.

Moraxus

More axes. He is Moraxus.

TuareK

Indispensable for the homo party.

mim

Cold-Hearted ****er.

Jarmil

You already know.


---
Admin

Posts: 153
Joined: Sat Jan 06, 2018 9:42 pm
Contact:
Nice. Welcome back
---
Serverımıza hoşgeldiniz! Umarım güzel vakit geçirirsiniz
---
Thanks
---
Admin

Posts: 103
Joined: Tue Dec 19, 2017 12:11 pm
Location: Poland
Contact:
Skype: adam5323
Instagram: @adamsiankowski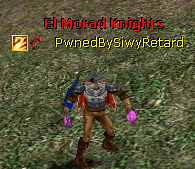 ---
---
Users browsing this forum: No registered users and 0 guests